January 5, 2014
Sometimes you'll (at leased if you're like me 😉 ) want to know which other websites are hosted on the same server respectively the same IP address. The search engine Bing provides a nice feature for this. Just enter ip:50.57.15.204 to get a list of the website which Bing knows to run on that IP address.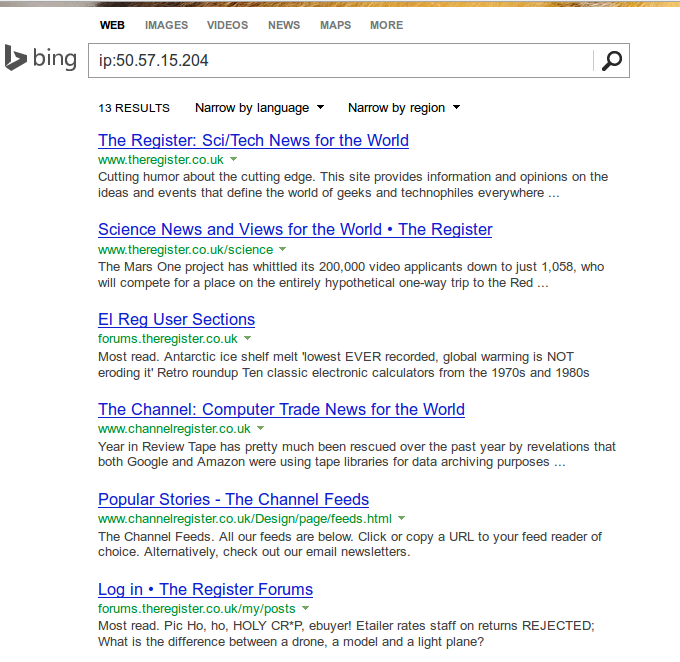 But even better, Andrew Horton has done a Bash script which allows you to check that from the command line. This looks even better:
$ ./bing-ip2hosts www.theregister.co.uk
[ 50.57.15.204 | Scraping 11-13 von 13 | Found 9 | / ]]
1695693.r.msn.com
2549779.r.msn.com
forums.channelregister.co.uk
forums.theregister.co.uk
media.theregister.co.uk
m.theregister.co.uk
regmedia.co.uk
www.channelregister.co.uk
www.theregister.co.uk
5 Comments »
RSS feed for comments on this post. TrackBack URI
Leave a comment
Powered by WordPress
Entries and comments feeds. Valid XHTML and CSS. 39 queries. 0.092 seconds.