January 20, 2008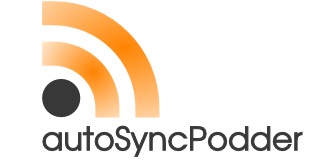 I've just published the first version of autoSyncPodder, which is a software to automatically download podcasts and sync them with your mp3/ogg player – everything without user interaction. The project is licensed under the GPL (v2 or later)!
I've have the software running on my media center server which is running 24/7. The download part of the autoSyncPodder is called by cron once a day (in the night). I own a mp3/ogg player (Trekstor Vibez) which works by just coping the files onto it, no rehashing needed. The syncing is started as soon as I plug the player into a USB port. If a file gets deleted on the player the file will get deleted at the next sync on the computer too. After a successful synchronization the software will generate a beep if the user it is running under has the permissions for it.
Take a look at the autoSyncPodder Page.
No Comments yet »
RSS feed for comments on this post. TrackBack URI
Leave a comment
Powered by WordPress
Entries and comments feeds. Valid XHTML and CSS. 38 queries. 0.142 seconds.