July 30, 2015
Update: The site is used by TINETZ but not operated by it – so their IT department is not responsible. The Whois entries shows this also.
I got today a letter that requests me to enter my electric meter counter reading into the web website of the electric supply company. After getting a warning in my browser I checked the site – and oh my god … they can't even implement TLS correctly and they want to deploy smart meters with a remote kill switch? Opt-Out if you can 😉
ps: I heard they are ISO 27001 certified – guess not for the website. 😉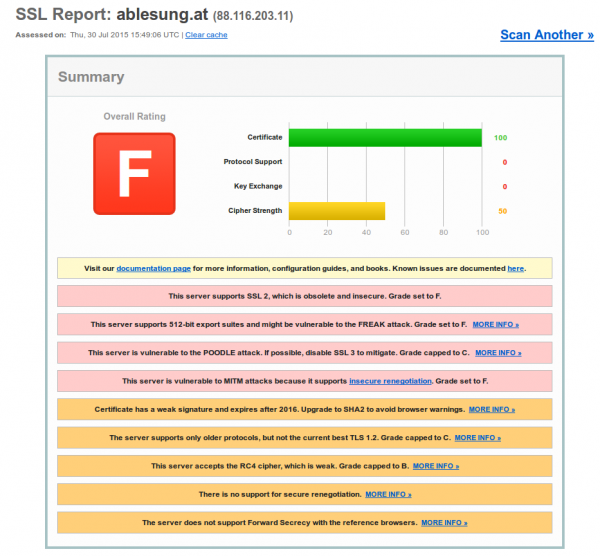 No Comments yet »
RSS feed for comments on this post. TrackBack URI
Leave a comment
Powered by WordPress
Entries and comments feeds. Valid XHTML and CSS. 36 queries. 0.102 seconds.