May 14, 2015
Sorry for not posting for a long time, but today I've again something for you. Its a Firefox plugin which allows you to easily block tracking sites. First what are tracking sites?
Lets say you want to visit www.example-a.com and your browser goes to that page. It loads the HTML page and that includes 1×1 pixel pictures from other domains or it loads java script code from other domains. e.g. like shown here (Adition – which is an advertising company):

These have mostly no other purpuse but to track you and get as much information about your system and you as is possible. The big tracking sites are not only used by www.example-a.com but also by www.example-b.com. So by using cookies and more subtle techniques they are able to track you over multiple sites and generate a profile about you.  Only after installing the plugin I'll show you, you'll see how manny different tracking sites big sites are using to get you.
The software is called Ghostery and can be downloaed directly from the Mozilla guys here. Just click on the green button, no restart of Firefox is required.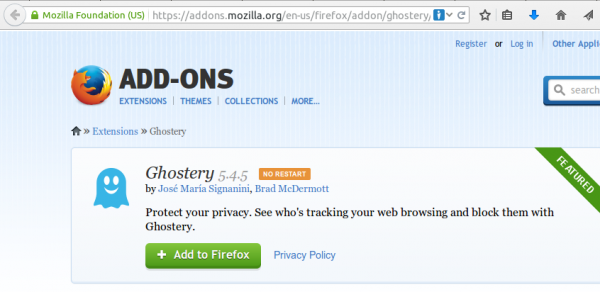 Click on the light blue ghost image on the right upper side of your browser. Click through the tuturial and than I recommend to set all sites to block and only unblock sites that you need. For this click on the Ghostery icon and than on the settings icon followed by options.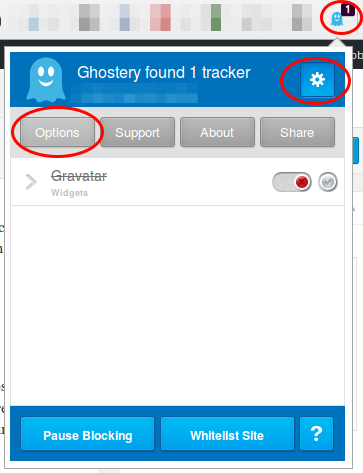 Now scroll down and click on select all and if asked if you want also new sites to be blocked and then click on save.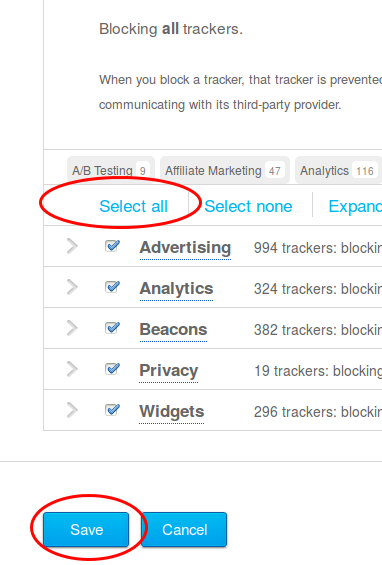 Now visit a big, prominent site and check the count. 4 sites like in this screen shot is low …. my personal record was 14 for one site – can you top it? Write in the comments.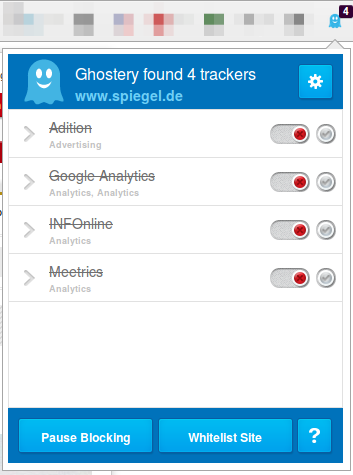 No Comments yet »
RSS feed for comments on this post. TrackBack URI
Leave a comment
Powered by WordPress
Entries and comments feeds. Valid XHTML and CSS. 40 queries. 0.121 seconds.